Partnership
Our partner in Mönchengladbach is a High School Gesamtschule Hardt.

Official website: http://www.gesamtschule-hardt.de/wphardt/
Mönchengladbach, formerly known as München Gladbach is a city in North Rhine-Westphalia, Germany. It is located west of the Rhine half way between Düsseldorf and the Dutch border. This city is very important in German history because first settlements were built about 300,000-400,000 years ago, and also it was a part of Kingdom of Prussia, that has affected the architecture in this city. Mönchengladbach is suitable for people that are interested in history, football and beautiful Prussian architecture.
Culture
Mönchengladbach is a city that has parks and woodland dominate this 'green city', but it is also known for its art and culture, with significant architectural monuments, a world-class museum and a vibrant theatre, variety and performing arts scene.
This ancient city has a long football tradition as well. It is a home of the German Bundesliga football club Borussia Mönchengladbach, one of the well-known in the country, best-supported, and successful. "Borussia-Park" stadium has a capacity of up to 54,057, of which 16,145 are standing-room only due to popular demand.
There is also a Carnival that happens every year at the end of February. This event is very important in culture of this city. Carnival sessions, costume parties, various outdoor and indoor festivities, and the numerous parades, especially the biggest parade on Violet's Tuesday (Veilchendienstag). Back in the day, Germans wanted to express their self-confidence by believing in the right thing and in their intention to be as free "as a fool".
Popular tourist attractions
The most popular museum in Mönchengladbach is The Museum Abteiberg, which is a gallery for contemporary art, full of different avant-garde and experimental exhibitions. It has facilities such as library, classrooms for education, cafeteria (temporarily closed).
Schloss Rheydt is a second the most popular destination in the city. It is a renaissance palace and museum. Over the years the building has been the family seat of various noble families, including the Bylandt-Rheydt dynasty that ruled over Rheydt for over 300 years and gave the palace its present look.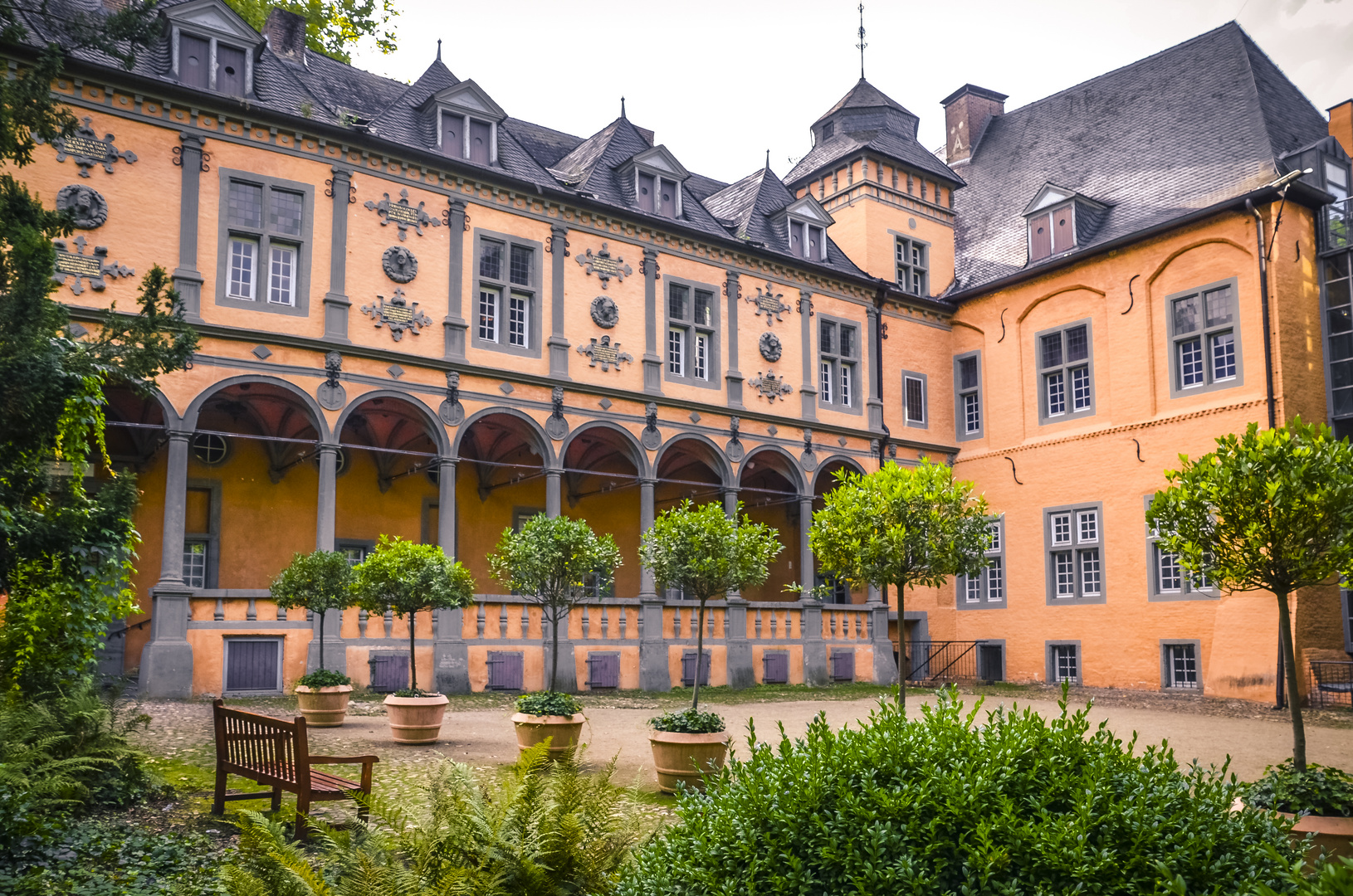 People that love nature should definitely visit the park called Bunter Garten. It is a municipal park with botanical garden and arboretum, perfect place to relax and enjoy the flora of this beautiful place. What is more, it is absolutely for free!
People
People of Mönchengladbach are very friendly and open people. They welcome a lot of tourists every year, especially on carnivals, festivals and football matches. Significant fact about the locals, they are huge fans of football club Borussia Mönchengladbach. As it was said before, this football club is one of the best-supported in the country. Without doubt, Germany is the perfect destination for anyone who wants a great footballing experience. If you ask some locals, they will tell the best known tales, stories that were passed through the generations about this historically important team Borussia Mönchengladbach.
Locals here love to eat good food so tourists are always served with a lot of traditional tasty German food. Also, they like to go out, night life here is very saturated here.
Germans are very social, while they might not all seem outwardly friendly. Once you start conversations, as a foreigner, expect to be engaged in deep political (or global) discussions almost immediately.
They'll be happy to help you speak German, but only after you let them show off their English skills. Get used to that. Everywhere you go, people will be amused by your cute attempts to speak German, but then they'll speak English back to you.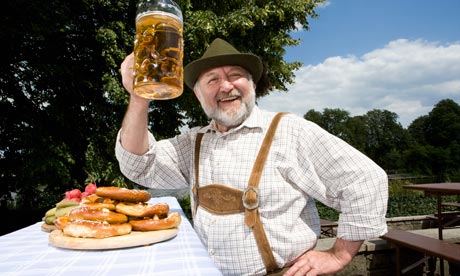 They are very loyal, and they keep their promises- it's a cultural pride. They take it very personally when someone flakes out or violates the promise. So when you say "yes" to something, make sure you absolutely mean it. It's how you earn respect.
Food
You will not only find German food in abundance but you'll stumble across Mexican, French, Argentinian, Moroccan, English and many other international palettes. If you want something a little more filling, there are plenty of restaurants to choose from.
Traditional meals in the region are Rheinischer Sauerbraten (a beef roast and sometimes horse marinated for a few days in vinegar and spices served with gravy and raisins) and Heaven and Earth (black pudding with stewed apples mixed with mashed potatoes). In winter the people like to eat Muscheln Rheinischer Art (Rhenish-style mussels) as well as Reibekuchen (fried potato pancake served with apple sauce).