Partnership
Our partner in Munich is Städtische Robert-Bosch-Fachoberschule Wirtschaft. It is a high school, establishment of a very high standard with multicultural team class.
Official website: http://www.fos-wvr.musin.de/
Mostly known as the capital of Bavaria, Munich is the third largest city of Germany. Within population of 1.4 million people, Munich is one on the most visited city in the country. The city is a major center of art, advanced technologies, football, finance, publishing, culture, innovation, education, business, fashion and tourism.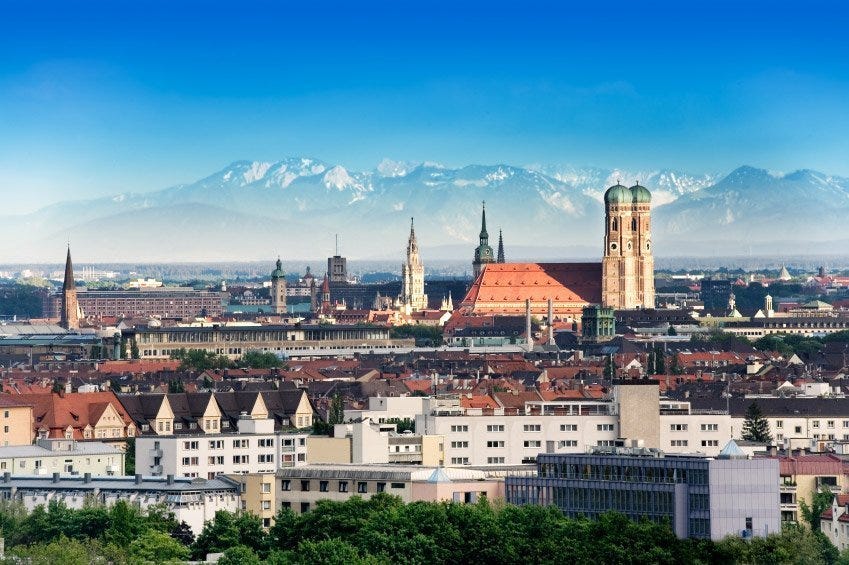 Munich is a traditional Bavarian city with its own culture and society. It is a home-city of world famous Oktoberfest that is held in September. It draws up to six million visitors over its three-week run. Visitors may also enjoy a mixture of attractions, such as amusement rides, side stalls and games, as well as a wide variety of traditional food such as Hendl (roast chicken), Schweinebraten (roast pork), Schweinshaxe (grilled ham hock), Steckerlfisch (grilled fish on a stick), Würstl (sausages) along with Brezen (pretzels), Knödel (potato or bread dumplings), Käsespätzle (cheese noodles) and many other.
Despite Oktoberfest, Munich boasts the largest museum of science and technology in the world. It is home to the German car company BMW and has a large museum, Munich is home to 61 theatres, four symphony orchestras and 36 museums.
Maximilianstrasse avenue in city center is well-known as the most fashionable shopping area and is lined with exclusive designer boutiques including Cartier, Fendi and Montblanc.
Popular tourist attractions
One of the main tourist destinations in Munich is of course, Allianz Arena. The stadium is belongs to 2 German football teams, FC Bayern Munich and TSV 1860 München. Europe's most modern stadium, with a capacity of more than 70,000, has already established itself in the collective conscience of football fans all over the world within a short timescale.
Second main tourist place is Marienplatz. It is a central square in the city center of Munich. The Glockenspiel in the tower of the new city hall was inspired by these tournaments, and draws millions of tourists a year. Three weeks before Christmas the Christkindlmarkt opens at Marienplatz and other squares in the city, selling Christmas goods and food and drink.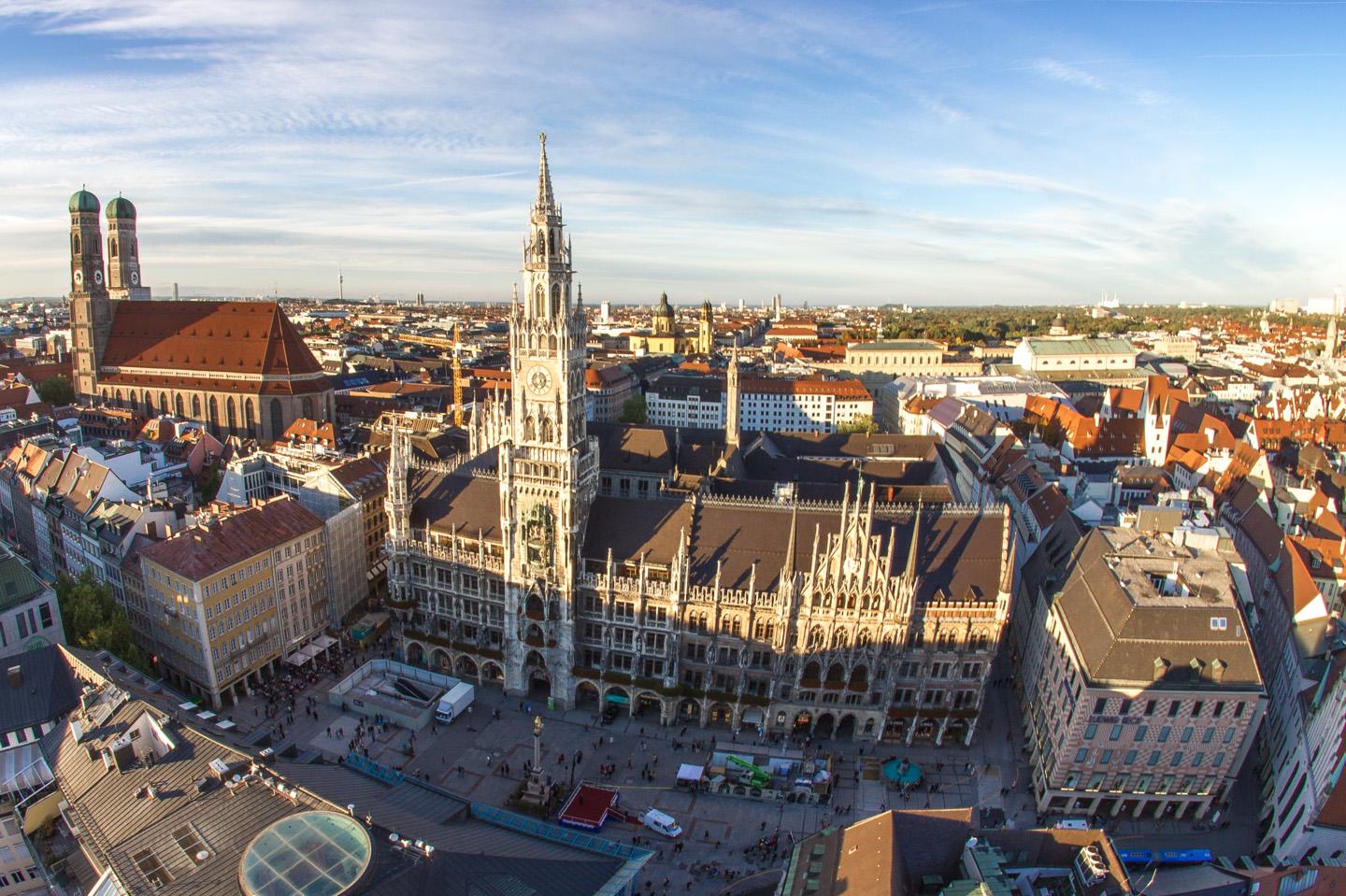 For people that like to go for a VERY long walk, The Englischer Garten is the best for it. Munich's Englischer Garten (English Garden) is among Europe's biggest city parks, even beating London's Hyde Park – and New York's Central Park, too. It is filled with sculptures and is heavily influenced by Asian architecture. It has a Chinese pagoda and a Japanese teahouse, as well as a Greek temple.
Some part of Munich locals still speak their dialects as a first language, and Bavarian dialects are different enough from High German that Bavarian speakers often are given subtitles on German TV. Many Bavarians struggle with High German as well, since for them it is not a first language.
However, one of the best facts is that people of Munich know English language. Germans actively study English in schools since young age. Now, Munich became culturally active and international place so tourists that have no German will find it very easy because majority of the locals can speak English.
Munich people are friendly. People generally greet each other, are open to change and innovation and are happy. Munich Bavarians tend to be very direct and can often give comments that a sensitive person will perceive as out-of-place, but it's almost always well-meaning.
Food
Food in Munich is unique and there is a big difference between Berlin cuisine and traditional Bavarian. The city is famous for its white sausages. These are traditionally eaten with sweet mustard and pretzels and are only served before noon.
The origins of Bavarian cuisine are rural. The cuisine typically includes many meat and Knödel dishes, and the prominent use of flour. Due to its rural conditions and cold climate only crops such as beets and potatoes do well in Bavaria, hence it being a staple in the German diet.
For people that prefer to eat something else despite traditional food have a big opportunity to visit various of different restaurants, for example of Italian, French, Asian, Spanish, and many other cuisines, fast food and take away restaurants such as McDonalds, Burger King, Nando's etc.
Beer is considered as a food in Bavaria officially.